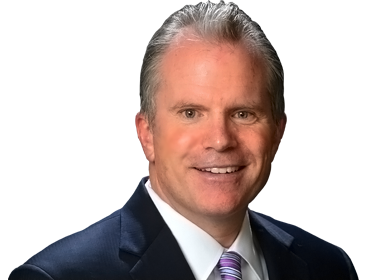 Mike Cox is the founder of The Mike Cox Law Firm, one of the state's leading multi-practice boutique law firms. Cox brings unparalleled experience and a unique perspective to the practice of law as a former Michigan Attorney General and renowned trial attorney with nearly 30 years of experience and an extraordinary record of success.
Prior to being elected twice as Michigan's Attorney General, Cox served as an Oakland County, and later, Wayne County prosecutor where his record as a successful litigator led to national recognition due to his skills as a talented trial attorney in more than 125 jury trials.
As Attorney General, Cox led one of the state's largest law firms, with nearly 300 attorneys, and extensive work on nearly all practice areas including complex regulatory cases, commercial litigation, gaming matters, utility rate regulation, and high profile public corruption and criminal cases. Cox was called upon to serve as an expert witness before Congress and appeared regularly on various national television news programs. Cox's opinion pieces have appeared in the Wall Street Journal, New York Times and he remains a go-to expert source for members of the media.
While Cox is no longer directly involved in partisan electoral politics, he has advised numerous congressional, judicial, and mayoral candidates on both political and governing strategy. More recently, Cox assisted in Governor Rick Snyder's re-election campaign debate preparation – playing Snyder's Democratic opponent – and assisted in newly-elected Wayne County CEO Warren Evans' transition.
A graduate of the University of Michigan and University of Michigan Law School, Cox credits his discipline, drive, and tenacity to his time as former enlisted Marine Corps rifleman.
In his spare time, Mike and his wife Laura, the Chair of the Appropriations Committee in the Michigan House of Representatives and a former federal agent, hang out with their four children and two grandchildren at wrestling meets, ballfields, and gyms.
State Bar of Michigan
Federal Bar Association
Oakland County Bar Association
Federalist Society
Beat the Streets – Detroit
Michigan Chamber of Commerce, Board of Directors, 2011-2012
CYO Basketball Coach
YMCA Soccer Coach
Michigan Republican Party – National Convention Delegate, Policy Committee Chair, District Chair, County Chair, Precinct Delegate
University of Michigan Law School,
Juris Doctor, 1989
University of Michigan,
Bachelor of Arts, 1986
United States Marine Corps,
Rifleman, 1980-1983
State Bar of Michigan
U.S. Sixth Circuit Court of Appeals
U.S. Seventh Circuit Court of Appeals
U.S. District Court for the Eastern District, Michigan
U.S. District Court for the Western District, Michigan
U.S. District Court for the Northern District, Illinois