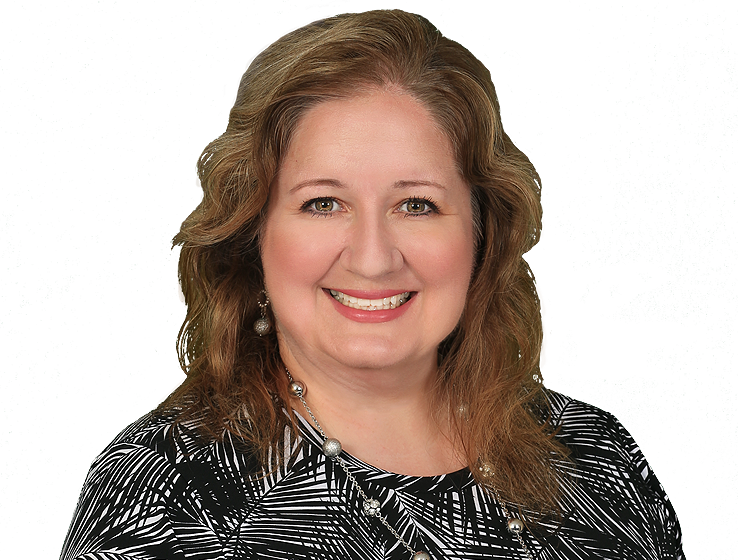 Ms. Raycraft is an experienced commercial litigator.  Prior to joining Mike Cox Law in 2017, Melissa Wojnar-Raycraft practiced law for over 12 years with the Miller Law Firm, a nationally known class-action and commercial litigation
law firm.
Ms. Raycraft has rich experience in administrative law, commercial litigation, class action litigation, and shareholder disputes.  She represents clients in the full spectrum of business litigation and transactions. Ms. Raycraft also practiced with a general business and real estate law firm in Detroit.
Ms. Raycraft has been recognized by her peers as a top-rated attorney by Michigan Super Lawyers magazine for six consecutive years in 2013, 2014, 2015, 2016, 2017, and 2018. While in law school, Ms. Raycraft served as judicial intern for The Honorable Gerald Rosen, U.S. District Court Judge, in Detroit. Ms. Raycraft also served as the Editor in Chief of The Journal of Law in Society at Wayne State
Law School.
Ms. Raycraft concentrates her practice on administrative law, commercial and business litigation, business law, insurance defense, and general counsel. Ms. Raycraft has successfully represented clients in state, federal and commercial arbitration forums.
Practice highlights
Ms. Raycraft was part of the team defending the Detroit International Bridge Company from a condemnation effort by the Michigan Department of Transportation, a highly-complex litigation case with complex discovery, constitutional, and statutory issues.
Recently, in 2018, Ms. Raycraft won summary judgment for her client, a court administrator, being sued by former Inkster Judge Sylvia James on a tenuous 42 USC 1983 claim, in a case that began in 2012 with two appeals to the Sixth Circuit. James v. Hampton, et. al. Case No. 12-10273-PDB-RSW.
Ms. Raycraft has represented FCA-Chrysler in state court, successfully settling cases for FCA-Chrysler in mediation.
Ms. Raycraft has also represented health care clients in the Michigan Administrative Hearings System.
In re American International Group, Inc. 2008 Securities Litigation, U.S. District Court, S.D. New York, Case No. 08 Civ. 4772(LTS). Ms. Raycraft was part of the team of lawyers that obtained a $970.5 million settlement which arose from AIG's statements leading up to the U.S. Government's historic bailout.
Briede v. The Valspar Corporation, U.S. District Court, Eastern District of Michigan, Case No. 12-13406-MAG-RSW. In 2014, Ms. Raycraft was part of the team of lawyers that obtained an Agreed Order of Judgment against The Valspar Corporation related to its Guardsman Furniture Protection Plans Division in the Eastern District of Michigan. Sweeping reformation to the Service Procedures in the Plans will benefit eight million consumers across the country. Ms. Raycraft took the initial cold call from a dissatisfied consumer who then became named plaintiff on this case and worked the case until the final order was entered.
General Retirement System of the City of Detroit v. Capozzoli Advisory for Pensions, Inc., Wayne County Circuit Court, Case No. 13-013176-CK. In 2017, after a two-week long arbitration hearing, an arbitration award of $13 million dollars was entered in favor of Plaintiff. The arbitrator found that Defendants breached their contracts with the Retirement System, breached their fiduciary duties, violated Michigan's Public Employee Retirement System Investment Act, committed fraud and civil conspiracy.
Ms. Raycraft has worked on numerous automotive supplier cases assisting tier-one and tier-two suppliers such as Johnson Controls, Inc., Faurecia, and Direct Sourcing Solutions, Inc.
Before becoming an attorney, Ms. Raycraft practiced as a mental health counselor for seven years. When not at the office, Melissa enjoys spending time with her family and camping throughout Michigan. Melissa is a passionate University of Michigan fan and can be found most football Saturdays at the Big House.
Wayne State University Law School,
Juris Doctor, 2003
University of Michigan,
Master of Social Work, 1992
University of Michigan,
Bachelor of Arts, 1991
State Bar of Michigan
U.S. District Court for the Eastern District, Michigan
U.S. Sixth Circuit Court of Appeals
Business Law
Class Action
Estate
Real Estate
Professional Organizations
State Bar of Michigan
Detroit Metropolitan Bar Association
Moot Court Judge at Wayne State Law School's Legal Research and Writing Program
Member of the Alumni Board for The Journal of Law in Society at Wayne State Law School