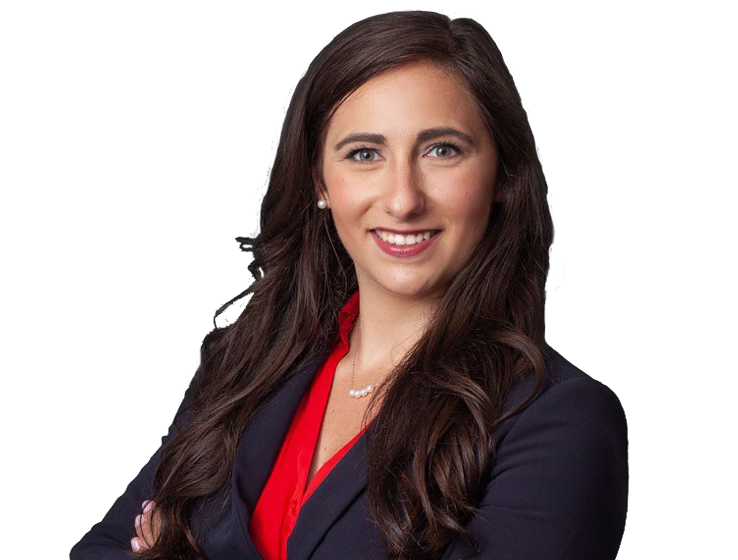 Kimberly M. Moehle is dedicated to working tirelessly for her clients, delivering legal excellence and expertise while remaining flexible enough to adapt to the specific challenges each case poses.
Ms. Moehle represents clients in various stages of litigation and has significant experience conducting legal research, drafting pleadings, handling discovery issues, and preparing dispositive and pre-trial motions. She has experience litigating disputes in various state and federal courts, in Michigan, and throughout the country.
Prior to joining The Mike Cox Law Firm, Kimberly was a litigation associate with the Honigman firm based in Detroit. While in law school, she served as an Associate Editor and Senior Articles Editor for the Wayne Law Review and was a Women's Law Caucus member. She also worked as a judicial Intern for Judge Arthur J. Tarnow in the Eastern District of Michigan and participated in Wayne Law's Transactional Law Competition. Throughout her academic and legal career, she demonstrated a proven ability to deliver exceptional work-product while seeking new challenges.
Ms. Moehle focused her practice on complex commercial litigation, often working on cases involving allegations of civil fraud, breach of contract, and business torts, as well as representing companies and individuals in contract disputes, injunction proceedings, class action defense, antitrust matters, and other high stakes litigation. She also has experience in data privacy and security-related issues and has advised clients on determining the correct steps to take to ensure compliance with various state data breach notification laws.
Outside the firm, Kimberly enjoys spending time with her family at their cottage in Dowagiac, exercising and reading.
Wayne State University Law School,
Juris Doctor, 2018
Western Michigan University,
Bachelor of Arts, English and Political Science, 2013,
Minors: Philosophy
State Bar of Michigan
U.S. District Court for the Eastern District, Michigan
American Bar Association
State Bar of Michigan – Young Lawyer's Section